10 Times Twitter Proved That Obama and Biden are the Best
Never mind all of the real photos and tweets that have proven how totally awesome Obama and Biden are, there is a whole world of mock tweets of the pair that are to die for. Obama and Biden have a reputation for being a unique pair and their friendship has inspired memes and jokes like no other presidential pair you can imagine.
Looking at these tweets you are guaranteed to have a good time and you will definitely be rolling with laughter. You may even wish for another four years of the dynamic duo.
1. This is so fitting.
Because they are definitely bros
via:
Buzzfeed
2. Obama tries to keep Biden grounded
But Biden is a wild child and a free spirit.
via:
Buzzfeed
3. Keep dreaming, Biden.
Although I wouldn't be mad if his dreams came true.
via:
Buzzfeed
4. It's ok baby Biden...
Big Barrack won't dare leave you with the new administration.
via:
Buzzfeed
5. This is actually realistic.
I can totally see this happening.
via:
Buzzfeed
6. I agree with Biden.
Spiders are scary.
via:
Buzzfeed
7. I wish he would.
That would have been amazing, Biden is a good inspiration.
via:
Buzzfeed
8. Gotta love Biden
You would totally believe this.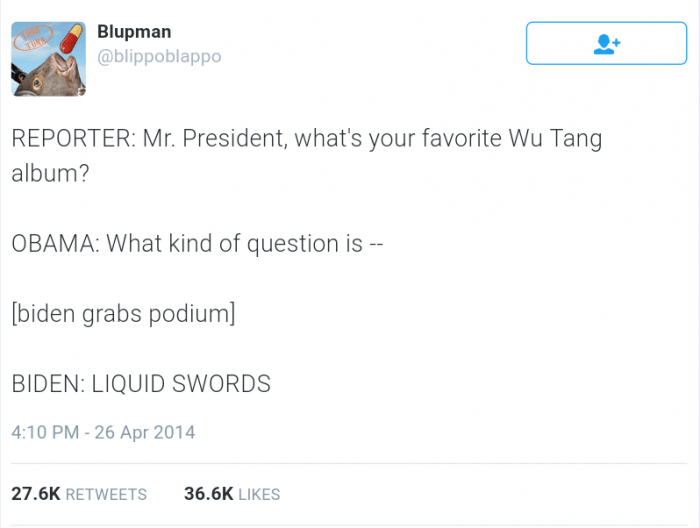 via:
Buzzfeed
9. This is amazing.
I think I wish too many of these were real?
via:
Buzzfeed
10. That was a tough choice.
I think I wish he chose the other option.
via:
Buzzfeed