11 Cats on Tumblr You Have to See to Believe
When cats and Tumblr come together it is basically Internet magic in the making. Despite a reputation for being sassy, most Tumblr users are notorious cat lovers and they have the posts to back that reputation up. Today I skimmed through post after post to seek out the ones you definitely need in your life, and I am not kitten you. You'll find it im-paws-ible to look away until the very end (and you might still beg for more).
1. Purr-incess power.
Always guaranteed to make you smile.
via:
Buzzfeed
2. Kitty crisis
He is having a tough day.
via:
Buzzfeed
3. The purrfect blend.
Meow you see me.
via:
Buzzfeed
4. Caturspace.
Cats do like to explore.
via:
Buzzfeed
5. When you wish for a cat.
Grand entrances to be expected.
via:
Buzzfeed
6. I have never wanted something so bad in my life...
Cats can replace spiders right meow, ok?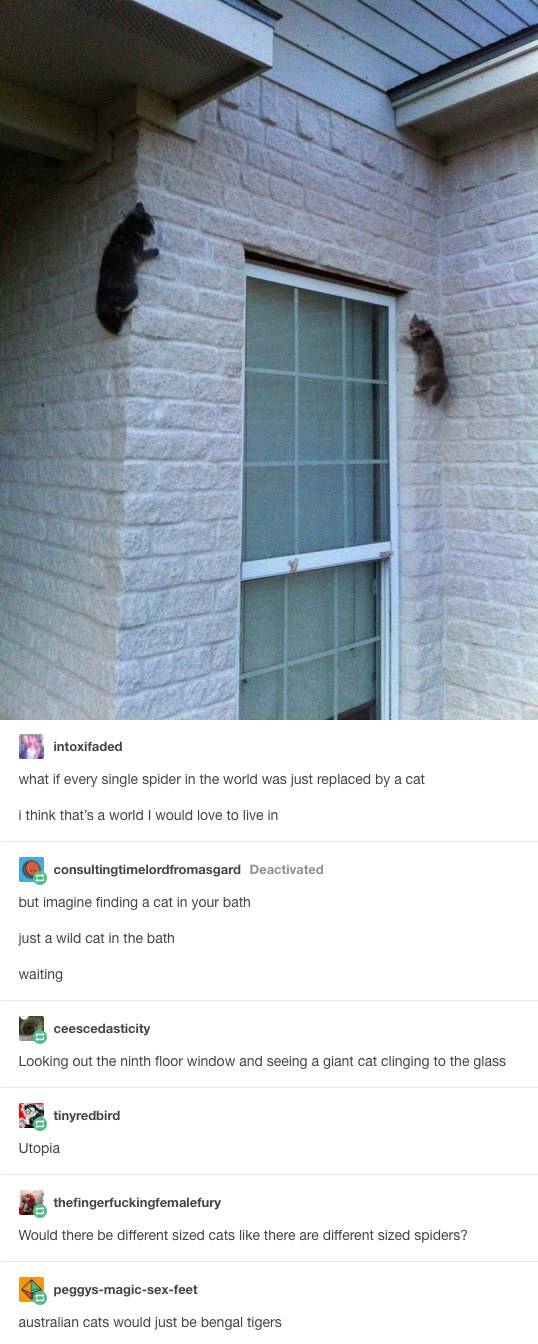 via:
Buzzfeed
7. Catfather
A perfect twist on a classic.
via:
Buzzfeed
8. Aint no party like a cat party.
Sometimes called a purrty.
via:
Buzzfeed
9. It's a cat-astrophe.
Kitty cat attack.
via:
Buzzfeed
10. Super scientifically correct terminology.
On a scale of 1 to 10 this is a cat.
via:
Buzzfeed
11. A whole new level of fat cat.
This cat has his own area code.
via:
Buzzfeed