14 Horrifying Paranormal Events Even Skeptics Are Inclined to Believe
In today's modern society with all the technology we have, it's not hard to understand why so many people end up nonbelievers. People who are good with Photoshop are literally artists who can create any sort of world they want. We can make sounds out of nothing and create optical illusions that will drive you mad.

The truly scary moments in life are the ones you have the hardest time understanding or refuting. When someone you trust recalls to you their terrifying ordeal you have an astronomically harder time scoffing and dismissing them and these people are all really good examples of just such a situation.

You may be a skeptic or a fanatic, but one thing is for sure: These paranormal events are told by just the right people for you to clench your jaw, make a fist, and hold back those shivers going down your spine.

1. Jimmy Carter saw a UFO.
During a speech in 1969, Jimmy Carter swears he saw a UFO and with a reputation for being one of the most honest POTUS, it's not hard to see why we believe him. If you're wondering why he didn't stick with the age-old "hush, hush" the US Government seems to take regarding UFO's, it's because about a dozen other people saw it at the same time. I suppose that would have been hard to deny!
via:
Jellyshare
2. 30 years a ghost
After the death of Prince Albert, Queen Victoria remained in contact with her deceased husband for 30 years through the help of a 13 year-old clairvoyant boy. The boy claimed to be in contact with him and the Queen believed the boy. In fact, the Queen continued to make world-affecting decisions with her dead husband's help through this form of communication.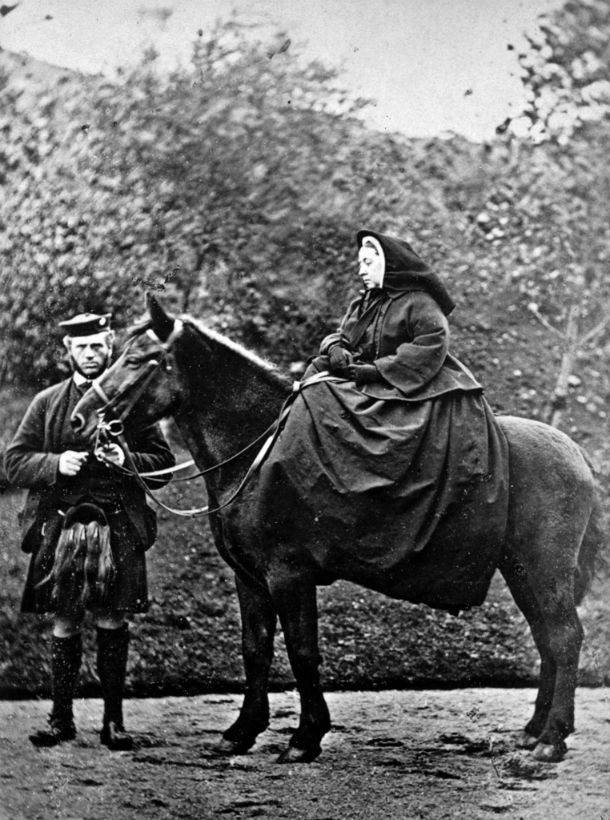 via:
Jellyshare
3. A Mother's Love
Both the officers on the scene and four other witnesses all claim to have heard a woman's voice crying out for help before rushing into the water to rescue her. When they reached the car they discovered the woman was already deceased. However, the only other passenger in the car was an 18 month-old baby and she survived. Was this mother reaching beyond the grave to save her child?
via:
Jellyshare
4. The 9/11 Angel
September 11th not only rocked the United States, it rocked the world. Since then we've heard countless tales, both uplifting and devastating, and also some conspiracy theories... but something not everyone talks about is the mystery black woman. She was dressed in an old-fashioned red cross uniform and was reported helping rescue workers. Those who would swear they saw her include several NYPD officers and an NYPD Lieutenant. However, she was never identified and there is no proof of her existence.
via:
Jellyshare
5. Lincoln's Levitating Piano
Yep, Honest Abe, one of the most famous presidents of the United States, is the source for this believable spooky story. Abe claimed that his wife's friend, Nettie Colburn Maynard, played a piano that started levitating and he jumped on top of it because even he, himself, could not believe the phenomenon before his very eyes.
via:
Jellyshare
6. Winston Churchill in the White House
The story goes that Winston Churchill was staying in the Lincoln bedroom at the White House during WWII when he walked into the bedroom after a bath, completely naked. He found himself startled to see the ghost of Abraham Lincoln standing before him, next to the fireplace. People like to believe this story because if it wasn't true, why would Churchill recount the tale with him being buck naked?
via:
Jellyshare
7. The New Mexico Police Ghost
Is the Espanola, New Mexico police station haunted? They certainly seem to think so. The spirit, picked up on CCTV here terrified a police officer when he saw a ghost appear in the entrance to the station. In fact, other officers and individuals have supported this claim and recounted their own experiences hearing creepy sounds and scary sights. Everyone nearby agrees the station is haunted!
via:
Jellyshare
8. British Roswell
Nearing the end of 1980 the British had their very own rumored encounter with a UFO to the tune of The US Roswell incident. However, while Roswell is largely hailed as a cover up and a hot topic for conspiracy theorists, Britain handled things a little differently. Sgt. James Penniston claimed to have touched the UFO and maintained his accounts well into retirement and he wasn't the only one telling his tale. Several other individuals from the time verified his account!
via:
Jellyshare
9. The Scottish Poltergeist
It was not that long ago that veteran police officers in Glasgow a house in Rutherglen and came back with horrifying stories of objects flying across the room, lights and doors operating by themselves, and even a flying DOG.
via:
Jellyshare
10. The Louisiana Exorcism
The crazy story of Governor of Louisiana Bobby Jindal and the woman he had a crush on began innocently enough until Susan was diagnosed with cancer, started having visions, and reeked of good old hellish sulfur. Some well doers surrounded her bed in prayer only for her to begin convulsing and speaking in tongues before reportedly being exorcized after the prayer vigil.
via:
Jellyshare
11. Indiana's Demon House
This famously haunted house in Gary, Indiana has some seriously chilling stories behind it. If you don't believe me, believe the family case manager and a registered nurse saw the children living there walk backwards up a wall or perhaps the police captain who verified their startling claims! I wonder just how difficult it is to rent out this property today?
via:
Jellyshare
12. Historic Theatre Haunting
It probably sounds like a horror movie cliche but when Dave Murphy was moonlighting as night watchman his experience was not anything like he expected. It began with seeing dark shadows and went on to slammed doors, ghastly noises, and even physical harm. Dave's day job at the Sheriff's department combined with being a "pillar" of the community made his story hard to disbelieve.
via:
Jellyshare
13. Michelle Obama
Michelle Obama is one of the most respected First Ladies of the last few generations so believing her first hand accounts of a haunted White House is not remotely far fetched. Mrs. Obama has offered details that their entire family have heard strange sounds and had the sensation of something gnawing on their feet! Creepy!
via:
Jellyshare
14. The Station of the Dead in Mexico City
Mexico City is one of the highest populated cities in the world and they've got their fair share of ghost stories. The only difference is they all center around a metro station called "Panteones" (aka "Cemeteries"). If the countless stories of eyewitness accounts detailing the horrifying sounds and sights engineers and other workers talk about, there is actually verified video evidence of horrifying, ghost-like screams!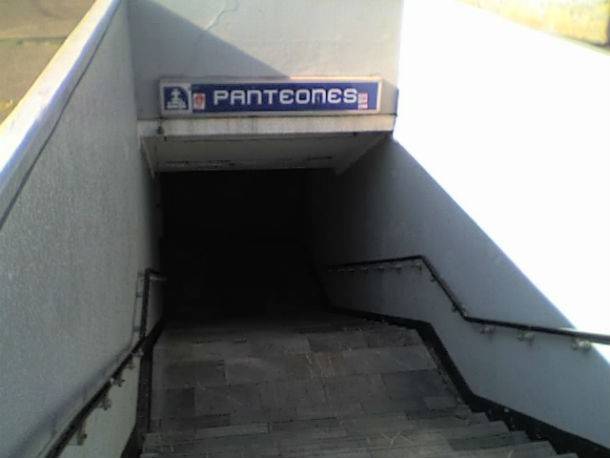 via:
Jellyshare