15 Comics Only Women Will Understand
Brazilian cartoonist, Deya Muniz makes honest and genuine comics that any woman could relate to. While sometimes the situations she writes about may reminisce of stereotypes that don't apply to everyone, it's clear that her humor is still right up the ally of the daily experiences most women seem to go through. Like a large pill difficult to swallow, her comics ring a little too true and realistic at times but always leave a smirk on your face. I guarantee at least one of these depicts a situation every one of us has been through at least once.

1. Every time
Totally worth it. Burgers are the best.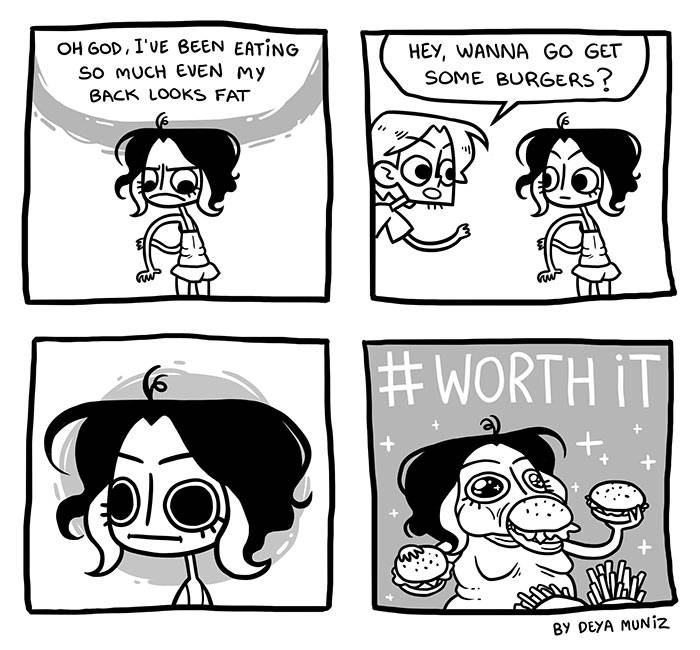 via:
Deya Muniz