15 of the Dumbest Characters in Anime
Sometimes a dumb character is essential and mandatory in anime. They can provide comedic relief and ease tension at just the right times and sometimes we just need someone to relate to or laugh at. However, some of the stupidest characters in anime really rise our stress and anger levels and it's high time we reflect on the worst of the worst. These are the 15 dumbest characters in Anime and just thinking about them makes me grind my teeth. Can we just insert ourselves into the anime and bonk them on the heads??

1. Goran - Darker Than Black
OK, let me get this straight: your super speed prevents you from properly engaging in unarmed combat but you do NOT carry a weapon? OK, dumb-dumb.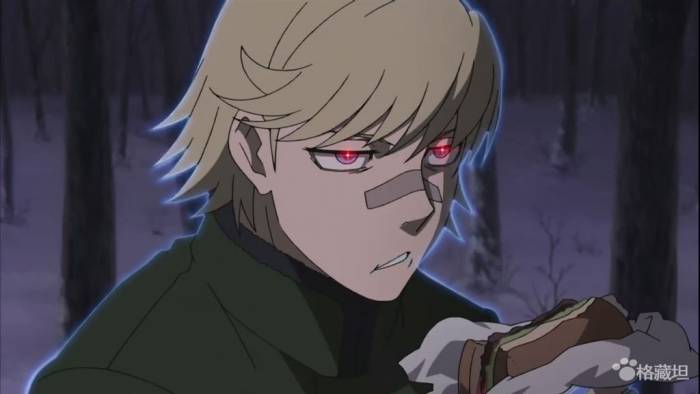 via:
Imgbox
2. Envy - Fullmetal Alchemist: Brotherhood
Right, laugh at and mock the Flame Colonel and how you killed his best friend. Apparently Envy expected this to go well?
via:
Imgbox
3. Raye Penber - Death Note
An FBI Agent who already knows how Kira kills shows his name to someone he suspects to possibly be Kira. Logic!
via:
Imgbox
4. Maebara Keiichi - Higurashi no Naku Koro ni
What exactly did you think was going to happen when you followed a self-proclaimed KILLER to a dark basement?
via:
Imgbox
5. Kikyo - InuYasha
This might ruffle some feathers but telling Naraku the exact reason he can't kill her was pretty stupid.
via:
Imgbox
6. Isuzu Tsumuhana - Ookami Kakushi
I know when I see a psycho killer I make sure I'm as noisy as possible when I follow them into a forest. Why on Earth would I run to the police when I could do that instead?
via:
Imgbox
7. Frieza - Dragon Ball Super
When the logical course of action after being wished back to life is to go on a vendetta to kill Goku, we can't have high expectations for your intelligence. Don't bother running a galactic empire, go after Goku. Idiot.
via:
Imgbox
8. These Goons - Gurren Lagann
Because running into a tornado of all consuming death sounds like a good idea?
via:
Imgbox
9. Retasu Midorikawa - Tokyo Mew Mew
When you're dumb enough to drown despite having water powers that let you breath in water. Time wasting 101.
via:
Imgbox
10. Tarou Takanashi - Shirobako
With a laundry list of reasons he belongs on the list, no one should be surprised to see him here.
via:
Imgbox
11. Moonlit Black Cats - Sword Art Online
Let's get this straight: you see a small, dark room, with only one entrance, and a shiny treasure chest in it, and no one thinks it seems like a trap?
via:
Imgbox
12. Kana Kimishima - Parasyte
A "disobedient bad girl," Kana is just a wreck. She crushes on Shinichi JUST because she can sense the parasite in him and after ignoring all warning signs to stop she inevitably permanently emotionally strains Shinichi.
via:
Imgbox
13. Ayase - Okane Ga Nai
When your cousin literally sold you to pay off his gambling debts it definitely makes sense to trust him again.
via:
Imgbox
14. Akko-chan - Himitsu no Akko-chan
We (sort of) admire your good intentions and wanting to be death and mute to be better empathetic to a classmate but running into an abandoned ravine with no way to call for help is where we draw the line.
via:
Imgbox
15. Ichika Orimura - Infinite Stratos
Perhaps one of the characters easiest for fans of anime to relate to, this clueless guy... hasn't got a clue. What even is flirting?
via:
Imgbox