16 Acts Of Justice Against People Who Park Like A$$holes
Being able to park your car properly is supposedly a basic thing that everyone learns after getting their driver's license, but since nowadays what used to be common is not really that common anymore, people decided to start doing as they please and ignore all the basic rules and principles. So instead of taking the time to park their vehicle thoroughly they decided to just half a$$ it and ruin other parking spots that people could've used. After people got completely fed up with the ridiculousness of these situations they decide to take matters into their own hands and punish these a$$holes, hoping that it'll teach them a lesson and prevent incidents like that from happening ever again.

1. Having a nice car does not mean you can get away with being an a$$hole
via:
Pleated-jeans
2. In case you didn't know what you just did
via:
Pleated-jeans
3. The owner of that car probably doesn't know how to read
via:
Pleated-jeans
4. This is an act of war
via:
Pleated-jeans
5. We had to celebrate the fact that you suck
via:
Pleated-jeans
6. It will feel like Christmas morning
via:
Pleated-jeans
7. It'd be sweet if they locked them to the car
via:
Pleated-jeans
8. Try flying maybe ?
via:
Pleated-jeans
9. Here, have some trash, since you decided to park like trash
via:
Pleated-jeans
10. Stuck int he moment with you baby
via:
Pleated-jeans
11. They're hugging for warmth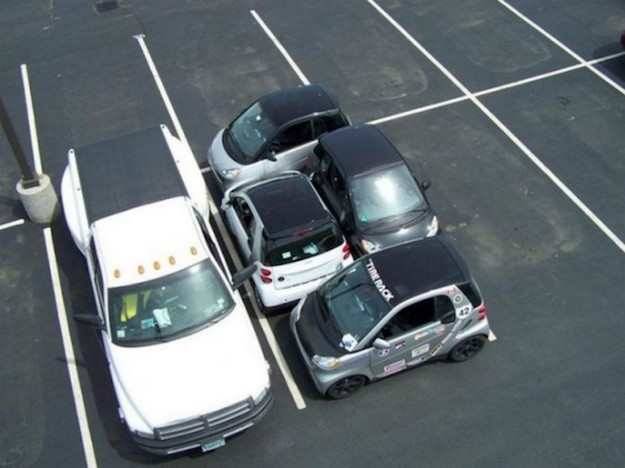 via:
Pleated-jeans
12. They even included a cat, how thoughtful of them
via:
Pleated-jeans
13. Surrounded by your own mistakes
via:
Pleated-jeans
14. Teleportation is your only option now
via:
Pleated-jeans
15. Not really smart, he might scratch the hell out of your car while trying to get out of there
via:
Pleated-jeans
16. Got yo a$$
via:
Pleated-jeans