16 Cat Tattoos You're Definitely Going to Want
Body modifications and tattoos have become second nature in today's society. It probably seems like virtually everyone you know has at least one work of body ink. We use tattoos to express everything from our feelings to both good and bad memories and everything in between. Naturally of course that means whatever you're obsessed with could end up being a work of art on your body.
Well I happen to be absolutely crazy about cats and I'm not the only one. These 16 cat tattoos will leave you craving one of your own. Just wait until you see Number 14!
1. Eyes to her soul.
via:
Boredpanda
If you own a cat, the cat owns your soul.
2. Fascinating concept
via:
Boredpanda
This is definitely a unique spot of ink.
3. I guess you could say he likes it.
via:
Boredpanda
Maybe cats are vain but I prefer to believe this cat feels honored by her human.
4. So much purr-sonality!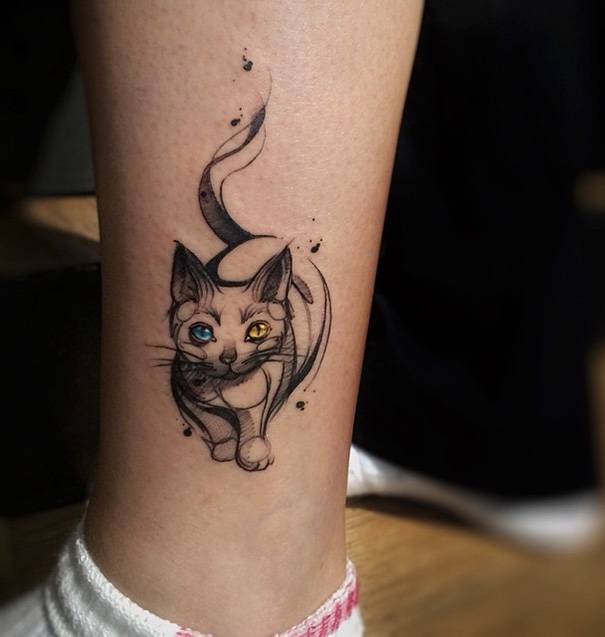 via:
Boredpanda
This one is so cute!