Anime Through The Eyes Of Tumblr
Here are some relatable and humorous anime-related posts on Tumblr that will leave you smiling. Tumblr users usually give out insightful knowledge about the matter on hand, and this time the matter is anime. We find the posts relatable and cleverly put together.
From anime's like Naruto, Black Butler, Free, and much more, we can expect ourselves to be agreeing with each post and check if we are true fans if we are able to follow the references given. These would surely tickle your funny bone all the way to the end, take it from us!
1. Full Metal Alchemist Fan Would Know.
2. What is going one here?
3. That one friend.
4. We need to know!
5. We can all relate.
6. Girls?
7. That look will never change.
8. Bill pls.
9. If I were the Avatar.
10. We all have an Eren side.
11. The Old Razzle Dazzle
12. Nailed it!
13. Save him!
14. Always remember!
15. Very relateable
16. This is the anime!
17. That moment tho.
18. Bleach fans?
19. That one friend.
20. The struggle is real
21. Bless this post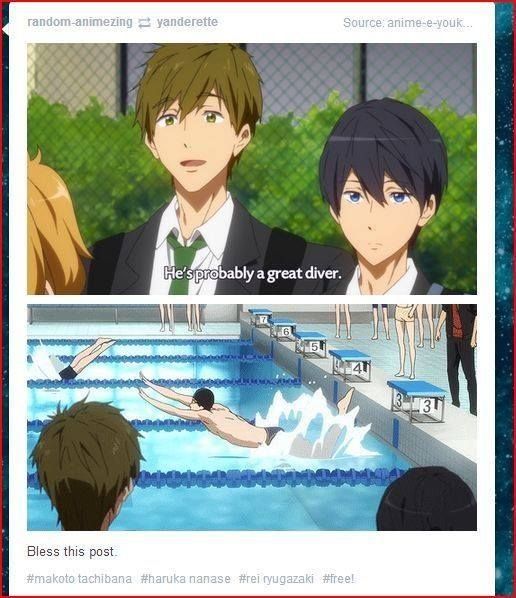 22. Get it?
23. When mom isn't home
24. It just went there.
25. Feel old yet?
26. For the true fans!
27. My new life Motto
28. Kakashi be like
29. Anime on point
30. The Good o'l days
31. An anime about Obama? Yes Please!
32. Pretty sure
33. Nothing Wrong Squad
34. Telling the truth
35. Classy