Apple's Best iPhone Photos of 2017 Will Blow Your Mind
It seems like it wasn't that long ago that the only way to take a jaw-dropping photo was to go to school to become a world-class, educated photographer and spend who-knows-how-much money on a heck of a lot of equipment and a few cameras. Well, the past is in the past and the technology-obsessed society we live in today has made one thing clear: you can take some damn fine photos on your phone. 
Apple has not been shy about being on the forefront of technology and they've made quite the name for themselves and their cameras have a pretty solid reputation for taking some amazing photographs. In fact, the iPhone has gotten to the point of taking such great photographs that there is an annual contest to determine the BEST in the WORLD.
Participants submit their entries and come from 140 countries all over the world and the contest has various categories so there's plenty of winners to go around.
The grand-prize this year went to Brooklyn New York's Sebastiano Tomada, who took his award winning photograph on the iPhone 6s. 
This year's winners were recently announced and we seriously cannot contain our amazement.
Have a look at some of the best... of the best. And we DO mean best. These 16 photos are incredible!
1. Grand Prize Winner
New York's Sebastiano Tomada says: "Children roam the streets in Qayyarah near the fire and smoke billowing from oil wells, set ablaze by ISIS militants."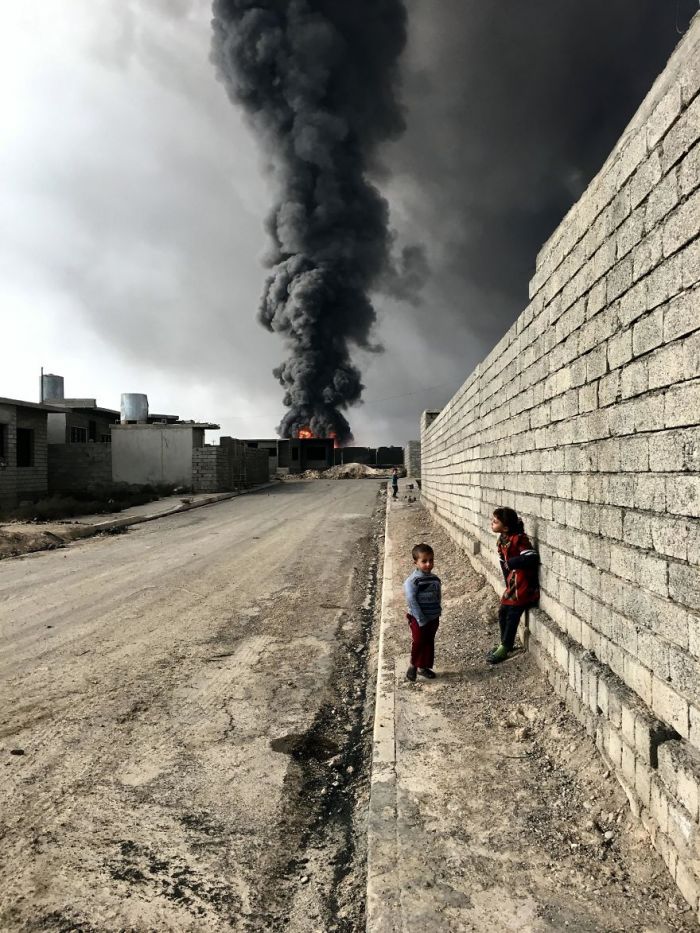 via:
Sebastiano Tomada