Celebrities Read The Meanest Tweets About Them
Twitter is full of hatred and pointless arguments and since most of us are not famous we won't really get mean tweets out of nowhere, but I'm sure that most of these people just want the Celebrity's attention and that's one way to get it. Regardless, being mean to people for no reason is absolutely low, just because you are protected by the anonymity that the internet provides for you, doesn't mean that you can say whatever you want to, because on the other end there are real people with real emotions.
1. At least she has a sense of humor.
via:
Imgur
2. The look on her face though
via:
Imgur
3. That's one way to react to it
via:
Imgur
4. That's a bit exaggerated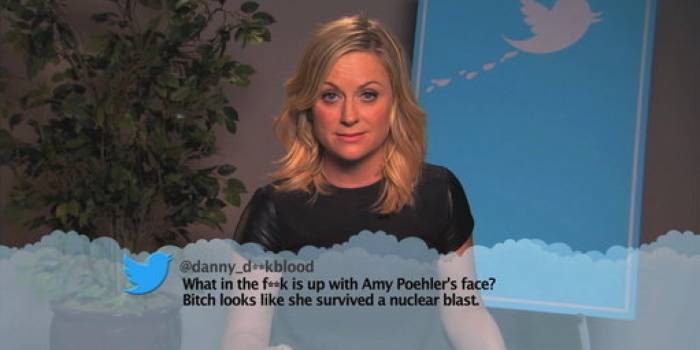 via:
Imgur
5. Cold as ice
via:
Imgur
6. It's kind of true tbh
via:
Imgur
7. Some people are into the weirdest things ever
via:
Imgur
8. I don't think you can do that buddy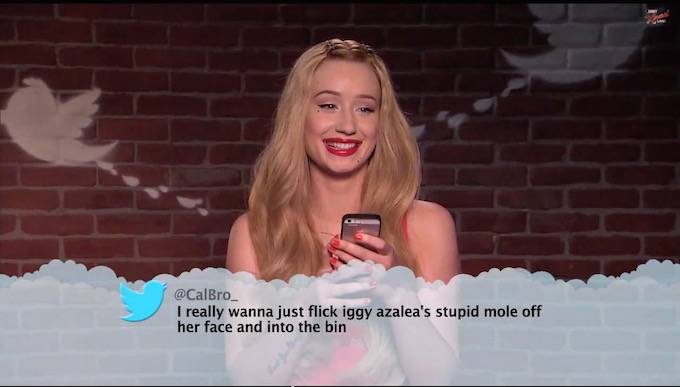 via:
Imgur
9. Damn, the Botox really ruined her face
via:
Imgur
10. Chloe is my wifey, shuddup
via:
Imgur
11. He does look like one in this picture
via:
Imgur
12. Spot on!
via:
Imgur
13. Yes, death
via:
Imgur
14. She looks disappointed
via:
Imgur
15. Whoa, that's a bit over the top
via:
Imgur
16. These tweets are absolutely ruthless.
via:
Imgur
17. "My Hairy Penis Thanks You" Dead
via:
Imgur
18. His eyes look like they're watering up
via:
Imgur
19. The real question is, why do you know what a duck vagina looks like
via:
Imgur
20. Easy there Ryan
via:
Imgur