Disney Films Gets An Eastern Makeover By Korean Artist
Gorgeous artwork by Korean illustrator Na Young Wu had given us an Eastern version of classic Western fairytales and we couldn't be happier. 
We are completely obsessed by how she reinterpreted new and old Disney characters through the style of "manhwa" which are illustrations found in Korean comics and print cartoons. Her art certainly did not make the characters any less magical, and even showed delicacy and grace in creating these. Needless to say, if these did come in the form of a manga, we would have no problem devouring it!
So head on over to Na Young Wu's, or as she is also referred to as "Obsidian", blog and Twitter if you're interested in looking at more similar pieces!
1. Snow White
via:
Na Young Wu
2. Frozen
via:
Na Young Wu
3. Alice In Wonderland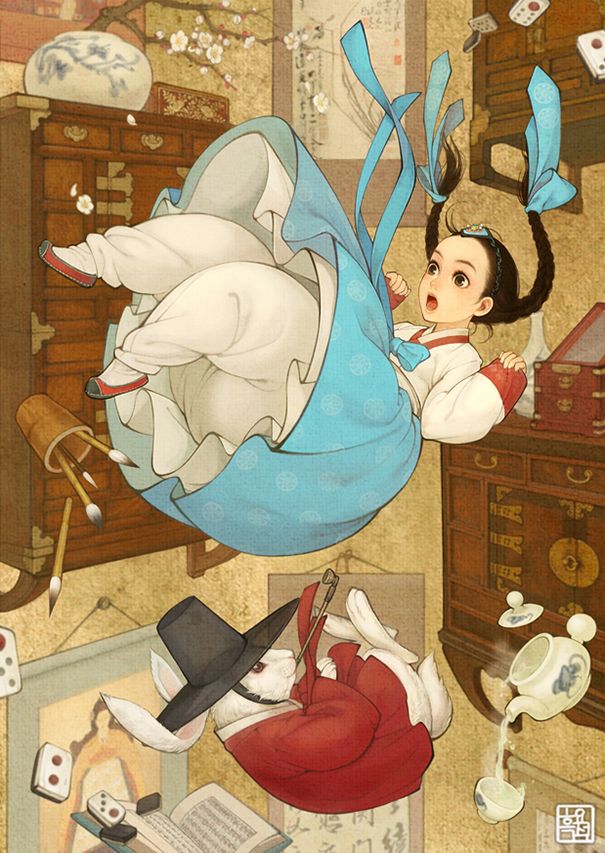 via:
Na Young Wu
4. Beauty And The Beast
via:
Na Young Wu
5. Princess And The Frog
via:
Na Young Wu
6. Red Riding Hood
via:
Na Young Wu
7. The Snow Queen
via:
Na Young Wu
8. Wild Swans
via:
Na Young Wu
9. Little Mermaid
via:
Na Young Wu