16 Precious Dogs With Their Mini-Me's
Who needs to see adorable human Dad and baby photos when we could all gush over dogs with their puppies? Trust me, anything involving puppies is a 100% win-win situation. You won't find a better way to spend your time than ooh'ing and ahh'ing over a big, happy doggo and their itsy-bitsy pupper! In fact, few things in life are nearly as precious as puppies but when you put them in adorable photographs with Mom or Dad looking like a mini-me... well that's like the cherry on top of an already amazing day.
Don't believe me? Put your paws up and have a look for yourself... this is the cutest stuff you will see ALL day.
1. Proud mama is SO PROUD
"I made these jelly beans of fluff and love."
via:
Imgur
2. Maximum Fluffy Achieved
All the fluffy butts, ALL OF THEM.
via:
Reddit
3. Ultimate D'awh
He says, "luff u, mama."
via:
Baggy Bulldogs
4. The vicious pittbull.
I think my heart just stopped looking at all this adorable-ness.
via:
RearFront
5. Puppy days
Mom and pup!
via:
RearFront
6. All the babies.
ALL THE CUTE.
via:
500px
7. "It's okay son, mama is here."
If this isn't hitting all of your precious buttons of love, I don't know what will!
via:
Sanna Sodergeu
8. Good mama.
Kisses!!
via:
Imgur
9. Proud Daddy
As if bulldogs weren't cute enough to begin with, right?
via:
Reddit
10. Boop!
It's play time!
via:
RearFront
11. Like father, like son.
Who knew the defining factor in maximum adorable-ness was that his son would have the exact same "love me!" eyes?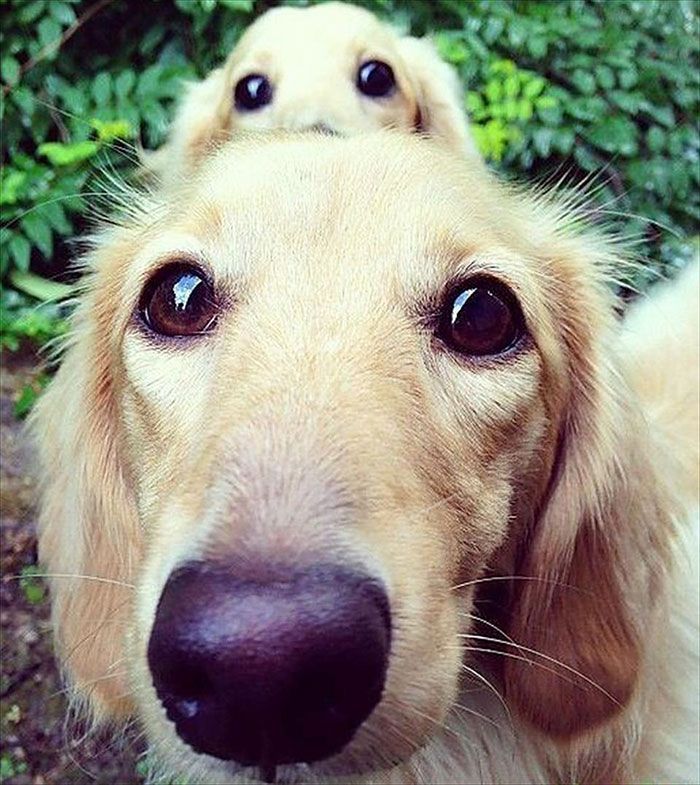 via:
Imgur
12. Cue: Maximum cuteness
Their names are Jameson and Remington, because it literally couldn't get any cuter.
via:
Reddit
13. Besties!
What better way to grow up than looking just as adorable as daddy?
via:
Reddit
14. Newborn snuggles are best snuggles.
If this doesn't tug at your heart strings then you may not have a heart.
via:
Tumblr
15. Too much cute...
All crammed into one place... this can't be good for my heart?! It must be AMAZING.
via:
RearFront
16. Well, you know what they say!
The family that fluffs together, loves together.
via:
Imgur
Tom Hardy is an incredible actor. You've probably seen a dozen or so of his films. But did you know that he has an Instagram page literally dedicated to him holding dogs? Check this out to see more about why he loves puppers, woofers and borkers so much!