Girl Hilariously Documents Her Single Life With Photos As A Third Wheel
As the years creep on past high school graduation you'll notice more and more of your friends settle down. It's natural as you grow older to seek a companion to explore life with but as natural as it may be it's not all that easy for some people. For whatever reason you may find yourself single among a sea of couples there are a few different ways to handle the world around you and one girl has definitely made the best of her single life. Using Instagram to reach the masses and relate to third wheels everywhere she has been posting hilarious photos of her, featuring a stoic and not very amused facial expression, along side or in front of happy couples.

It sounds simple enough but she really nails the feelings third wheels feel in one facial expression and one hilarious photograph and quite frankly we cannot stop laughing.

1. Consistency is key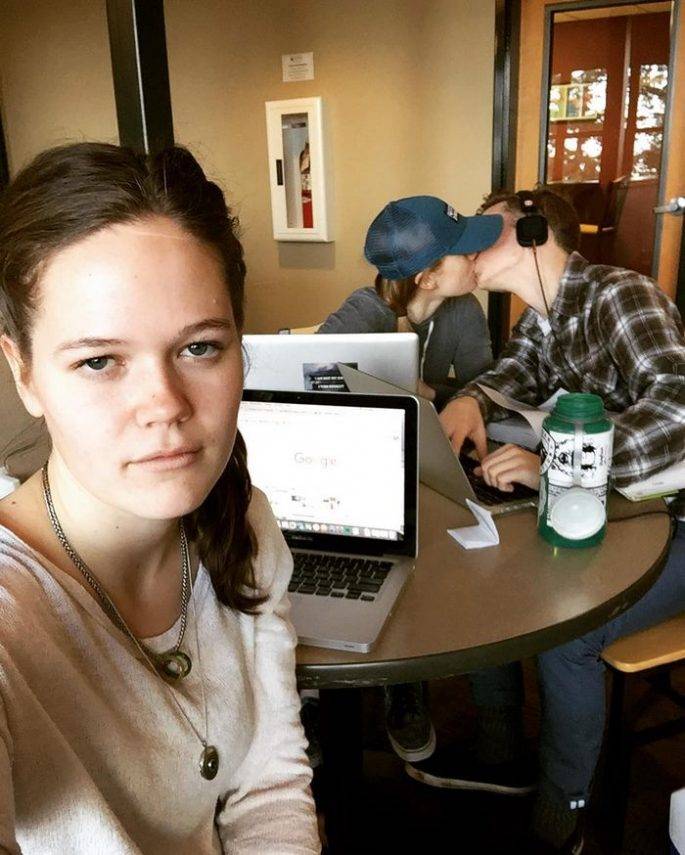 via:
Third Wheel Extravaganza
You'll notice her facial expression is pretty darn consistent.
2. 5th Wheel
via:
Third Wheel Extravaganza
The only way to selfie as a 5th wheel.
3. Kissy-Kiss!
via:
Third Wheel Extravaganza
Don't fret though, if you can't tell by the NAME of the Instagram account, the whole thing is all in good fun.
4. Snarky!
via:
Third Wheel Extravaganza
Can't even win when they're on their phones!