15 Stunning Disney Princesses As Anime Characters
Maryam is a very talented artist who has been drawing fan art since she was a child, she got so good at it that she created something very unique and never seen before which is turning Disney princesses into stunning Anime girls. By merging the best of two worlds she created some mind-blowing digital illustrations using Manga Studio and they are truly magical! 
Even if you don't like Anime I'm sure that you will enjoy these masterpieces very much.

1. Ariel - The Little Mermaid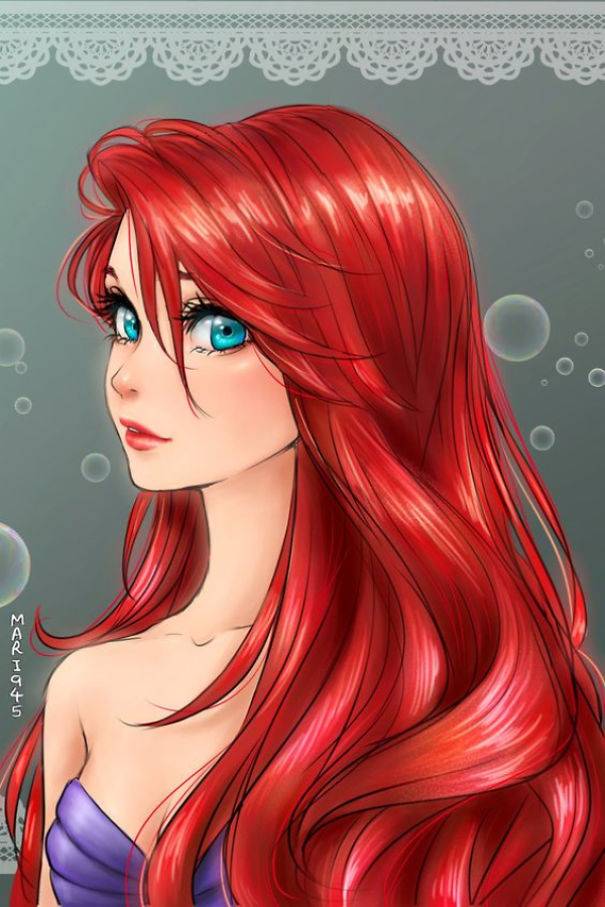 via:
Boredpanda