16 Very Unusual Confessions From Teens Whose Wish is To Get Pregnant
Being a mom is a very serious job, and the person who wishes to become one has to be emotionally ready for it because not only is it ridiculously expensive but it also requires a lot of time and patience. Teenagers normally fantasize about becoming famous or at least just popular at their school, but these teenage girls have something else in mind, they don't want fame and glory, they simply just want to get pregnant and become moms!
1. I've had a pretaste of it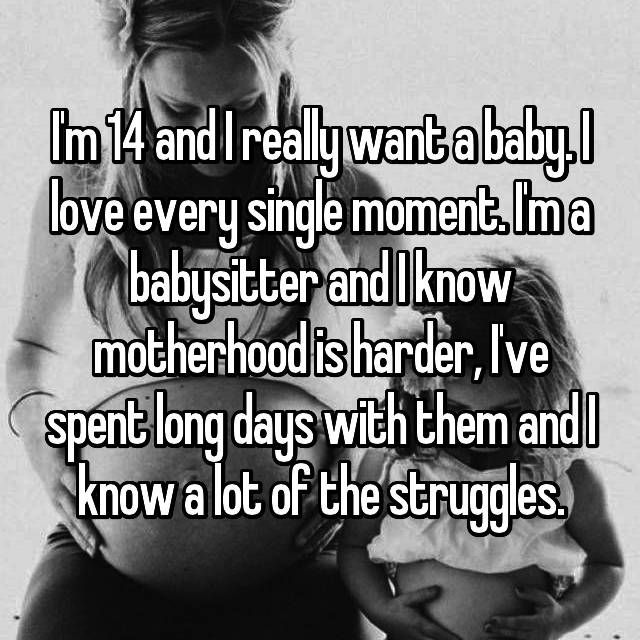 2. I've never wanted anything so bad
3. I'm torn between wanting to be a regular teenager and aching for motherhood
4. Financial stability is all I need to make this happen
5. It's a feeling I can't even describe
6. Now I just need a guy to make it happen
7. It wasn't just a phase
8. I totally envy her
9. The rational thing to do is wait
10. What is wrong with me?
11. Your child will always be there for you
12. I want to trap him with a baby
13. I hate being alone
14. I've been cheating on my boyfriend
15. I just want it to happen
16. We're thinking about getting married