The 16 Best Sailor Moon Tattoos You've Ever Seen
Sailor Moon has been a pop culture icon since the 1990's so it's no surprise that there are so many people absolutely obsessed with the anime today. Originally a manga series, it was adapted into an extremely popular cartoon in 1992 and from there has only gained popularity for well over 20 years.

You know what people do when they're obsessed these days? They honor their appreciation with some body modifications. Tattoos have been a really great way of expressing what we love and what our interests are for centuries so it shouldn't be a shocker that people today are all about Sailor Moon tattoos! These are the absolute best ones we've ever seen. Maybe they'll awe and inspire you, maybe they'll just be something super cool to look at. What I know for sure is you're definitely going to enjoy them!

1. Sailor Moon silhouette
This gorgeous tattoo is one to envy for sure.
via:
Instagram
2. Sailor Mars!`
We love seeing the whole team!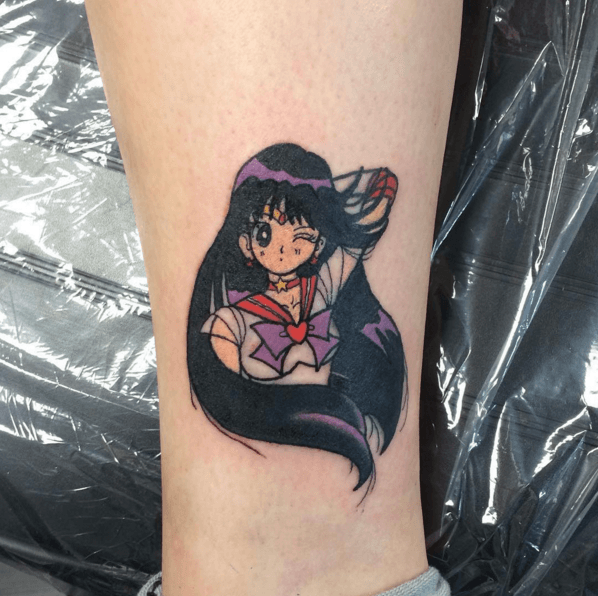 via:
Instagram
3. BFF Ink
Luna and Artemis are seen here waving at each other. How adorable is this BFF tattoo idea?!
via:
Instagram
4. Little Luna
No list would be complete without tattoos of Luna included! How adorable is this?
via:
Instagram
5. Super awesome Spiral Heart Moon Rod
Love it!
via:
Instagram
6. Combining interests
This chibi art of the Black Lady and Luna is totally awesome!
via:
Instagram
7. Usagi and Mamoru
This love themed pair of tattoos is super romantic.
via:
Instagram
8. Beautiful Locket
Sometimes something a little more subtle is the best way to show your appreciation and obsession.
via:
Instagram
9. Foot Ink done right
With Luna and Artemis, this tattoo is a total win.
via:
Instagram
10. Awesome!
Because what could be better than a chibi Sailor Moon in a Luna costume? Not much, to be honest.
via:
Instagram
11. Epic Star Power Stick
Ok, what fan doesn't want a tattoo like this?!
via:
Instagram
12. Sailor Neptune
We're loving this one of the ever adorable Sailor Neptune.
via:
Instagram
13. Epic Luna
This one is super unique and so well done!
via:
Instagram
14. Hand Tat
This chibi moon compact hand tattoo is amazing!
via:
Instagram
15. Classic Sailor Moon
We love how playful and sweet this one is!
via:
Instagram
16. Sailor Moon
This epic back piece is absolutely amazing.
via:
Instagram