The Hilarious Twist Behind the Cat That Went Missing
Clive the cat lived a great life in the home of an English family. Tanya and Jonathan Irons, along with their daughter Elizabeth, loved their cat dearly. Terribly, some time in 2014 Clive got out of the house and disappeared. Devestated, the family searched everywhere for their beloved feline. Clive was family to them and they searched high and low, desperate to bring him home.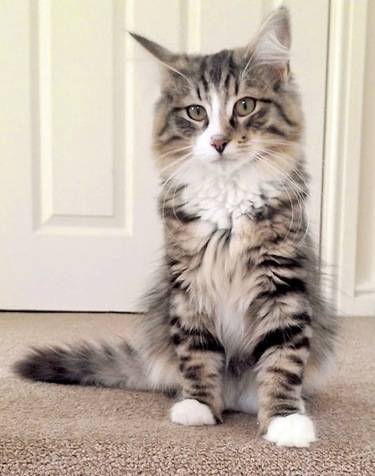 via:
Devourable
After searching for so long the devestated family finally came to terms and assumed they never sweet heir sweet Clive again.
According to the UK Kennel Club, more than 50,000 cats went missing in a single year when Clive disappeared. Losing our pet companions is never easy and it can feel like torture knowing they are somewhere outside, lost and alone. The Irons family deeply mourned the loss of their beloved friend.
Astonishingly, 14 months after Clive disappeared he was unexpectedly found in the most delightful of places!
It's certainly not every day that a cat who went missing that long ago is found but that's actually not the craziest part about this reunion story! 
Not only was Clive found alive and well but he was only a mere two miles away. Even better? He was living it up in what I can only assume is a version of cat Heaven on Earth. He was found in a pet food factory! 
via:
Devourable
It remains unknown how exactly Clive made his way in to the factory, let alone how he managed to evade detection for what we assume is the duration of his time missing from home, but we are all pretty sure why he made himself comfortable and stuck around for a while.