This Guy Photoshopped Pokemon Into His Photos and It Is AMAZING!
Andy Pikapi is an illustrator and traveler with a love for all things Pokemon. Andy says that he's loved Pokemon since the beginning and acquired himself a Poke-ball backpack to take with him everywhere and make his pictures more unique to his liking and personality. From there it just went forward. He always enjoyed the idea of having various Pokemon in the pictures with him so he finally just made it happen himself! With the help of a companion to take pictures for him and the tools of an illustrator at home, Pikapi made his dreams of Pokemon filled photos of himself come true. His Instagram blew up with excitement and amazement over the fun photos and he's now making headway and gaining popularity all over the Internet for showing off his fun and creative side.

In fact, I have to admit, I'm a little jealous. I've always wanted Pokemon in photos with me, too! Scroll through and see if your favorite Pokemon are here! I guarantee you'll enjoy every single one!

1. Flawlessly executed
Ponyta looks natural in this one and it's probably one of my favorites in his series.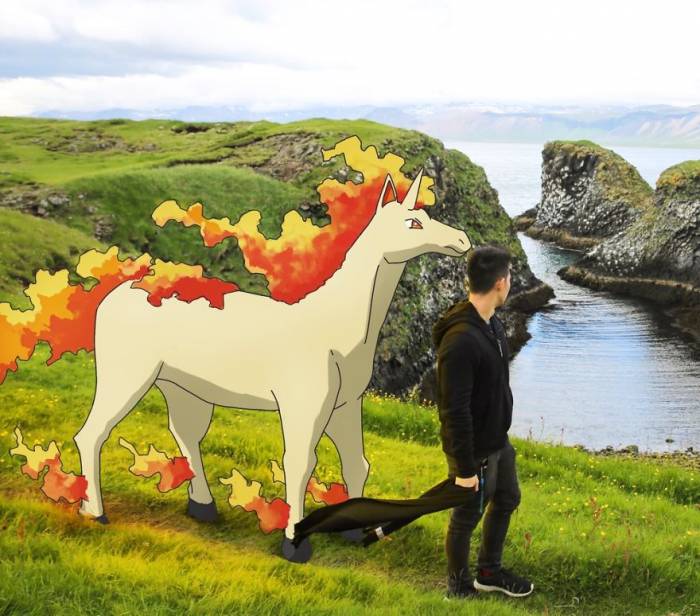 via:
Instagram
2. Epic sunset
Nothing could make this cooler.
via:
Instgram
3. Pika-Pika!
Who wouldn't want to spend their days with Pikachu on their shoulder?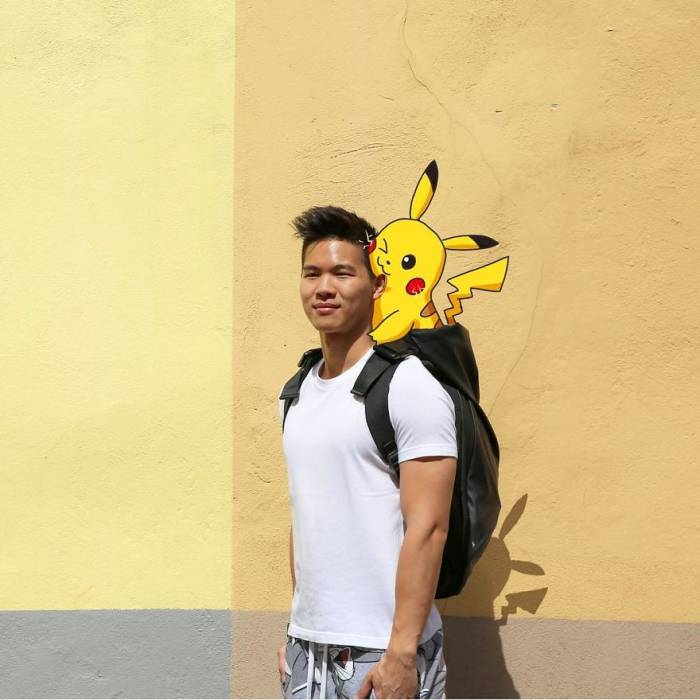 via:
Instagram
4. You're stuck there for awhile buddy.
Snorlax isn't going anywhere.
via:
Instagram
5. Selfie!
Who wouldn't want to take a selfie with their favorite Pokemon? I know I would.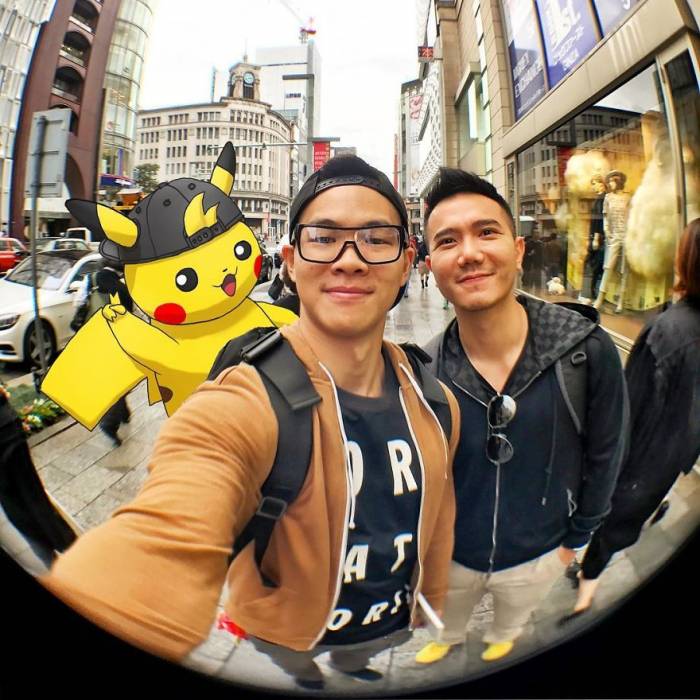 via:
Instgram
6. Gotta catch 'em all!
He looks ready for battle
via:
Instgram
7. Splashing around
Best way to enjoy water Pokemon is in the water, right?
via:
Instagram
8. Social media
Because even Pokemon have friend lists (or maybe they're playing Pokemon!)
via:
Instagram
9. Brand new day!
Every day begins with optimism when Pokemon are involved.
via:
Instagram
10. These cool dudes
Very modern of them.
via:
Instgram
11. The ideal way to explore
Nature comes to life with Pokemon involved.
via:
Instagram
12. Nobody will mess with you this way
Guaranteed way to be left alone on trains and subways. Pokemon solve all of our problems.
via:
Instagram
13. Lots of water!
Fountains and Pokemon, there's water everywhere!
via:
Instagram
14. Beach day!
Who better to spend a day at the beach with?
via:
Instagram
15. Chilling with friends
Pokemon ARE friends
via:
Instgram