Your Favourite Disney Guy Based On Zodiac Signs
Ever look at Disney characters and wonder what your proverbial match would be if you were to base it on your zodiac sign? Well, wonder no more! Here are your essential love matches based on your zodiac sign.
Aries: Li Shang
Li Shang is the type to be caring, strong, and willing to put in the work necessary to sway you to his side.
via: Disney
Taurus: John Smith
John Smith loves a good adventure and having fun in nature. He's a great fit for you.
via: Disney
Aquarius: Robin Hood
You love yourself a good old fashioned rebel with their own ideals and Robin Hood is right up your lane. Cute, hilarious, and quick-witted, he's the perfect mate for you.
via: Disney
Pisces: Hercules
He may be one of the strongest men on the planet, but it's easy for him to show you his sensitive side. Get him to fall for you, and he'll do almost anything to keep it that way.
via: Disney
Gemini: Aladdin
He's the king of romance even though he's a street rat at heart. That won't stop him from sweeping you off of your feet with his magic carpet, though.
via: Disney
Leo: Flynn Rider
He's got the smile of a tiger, and you're his prey: He's hilarious and a total bohemian. He knows just how to treat you to make you feel special (even if he annoys you a bit to get there).
via: Disney
Virgo: Prince Adam
With looks of perfection and a personality to match, he knows just how to behave both in and out of the bedroom, if you catch my drift.
via: Disney
Cancer: Kristoff
He's got history with melting the coldest of hearts, and your is next on his list. Get captivated by that adorable smile of his.
via: Disney
Scorpio: Phoebus
This glorious Frenchman whispered a few words in your ear and whisked you away off onto the dance floor before taking your heart home with him.
via: Disney
Sagittarius: Prince Naveen
His love of music and the arts, along with his chill demeanour will definitely have you falling head over heels for this Prince.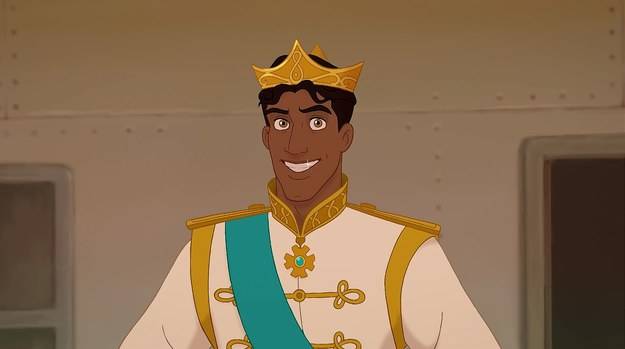 via: Disney
Libra: Simba
This is the one that will take you out for an evening beneath the stars. It's the perfect date for you and his majesty-to-be.
via: Disney
Capricorn: Tarzan
He's the kind of man that's in love with nature and loves to live wild and free. He'll show you adventure along with his wild side.
via: Disney