29 A-List Actors You Probably Didn't Even Notice Were In An Old TV Show Or Movie Because They Only Played Small Roles Back Then
There are now a lot of actors in Hollywood that have far long cemented their reputation as truly talented people in their craft, and it's kind of mind-boggling to see them in such minor roles when they were just starting out. Sometimes, when you put on an old comfort movie, you may get surprised at some of the people shown on-screen—because you never realized that they actually starred some now-A-listers in Hollywood.
It would be kind of weird to see such big celebrities like Angelina Jolie or Johnny Depp playing a super tiny role in a movie; but hey, every successful person started out with something, right? But one way or another, it really is nerve-wracking to prepare yourself for a movie night and then end up being surprised that you actually did not notice a very famous celebrity on the screen, even if you have watched it over ten times already.
For celebrities that weren't born into fame, they had to work twice as hard as those that we call "nepo babies." The likes of Jennifer Aniston, Leonardo DiCaprio, and Morgan Freeman among all others did not just appear out of thin air—they had to work their way up to achieve the kind of fame and success that they have now.
That being said, take a look at these ultra-famous celebrities at the present time that you probably did not notice in the minor roles they played in older TV shows and movies because they were still close to unknown back then:
1. Alison Brie played Jackson's girlfriend on Hannah Montana:
2. Sebastian Stan played the Mad Hatter/Jefferson on Once Upon a Time:
"I was rewatching Once Upon A Time and realized Sebastian Stan plays the Mad Hatter AKA Jefferson. It's funny too 'cause it's probably the first thing I ever saw him in, but I totally forgot!"
3. Amy Adams as the purse salesperson that Jim dated on The Office:
4. Lady Gaga as a "Girl at Swimming Pool #2" in The Sopranos (and thus, a star was born):
5. Shailene Woodley as Felicity in Felicity: An American Girl Adventure:
"Shailene Woodley was in the American Girl Felicity movie and it took me years to connect that." —emmam41ea4598b
6. Jason Seigel as a stoner at a party scene in Can't Hardly Wait:
"He's one of the kids at the party. When Jennifer Love Hewitt asks about Preston, he says he's sort of tall with hair and wears T-shirts sometimes." —dellarock

7. Adam Scott as Griff Hawkins, the head of the bullies on Boy Meets World:
8. THE Jennifer Lawrence as a school mascot on Monk:
"She was the school mascot and took off her costume, and I was super surprised to see her underneath!" —ellie_koons
9. Amy Schumer as Liz's stylist on 30 Rock:
"One line, but she was hilarious!" —klynn214
10. Emma Stone as the girl that pulled a prank on Reese in Malcolm in the Middle:
"She and two other girls pull a horrible prank on Reese, and Lois absolutely destroys them. Funny watching her cry over stuffed animals knowing she's now an Oscar winner." —jenniferh4e24263bc
11. Bradley Cooper as a guy that Carrie almost went home with on Sex and the City:
—dinap4638ceb53
12. Jon Favreau as a birthday party clown on Seinfeld:
"In Seinfeld, there's an episode at a kids party where George knocks over a grandma and kids thinking there's a kitchen fire. The clown at the party is Jon Favreau. Watched that episode a dozen times before I realized." —phor89
13. James Earl Jones as one of the bombers in Dr. Strangelove:
"He looks so young!" —colleend9
14. Scarlett Johansson as Alex's sister, Molly, in Home Alone 3:
15. Leslie Jones as a woman in the salon on Girlfriends:
16. Luke Perry as Billy in The Fifth Element:
"I JUST realized it last night while watching it for the 47th-ish time!" —kellig1985
17. Regé-Jean Page as a guest in Bill and Fleur's Wedding on Harry Potter and the Deathly Hallows — Part 1:
"I know it was a really small part and he didn't even have a line, but it was still cool going back and finding him." —snemotoc
18. Chadwick Boseman as a magician in Castle: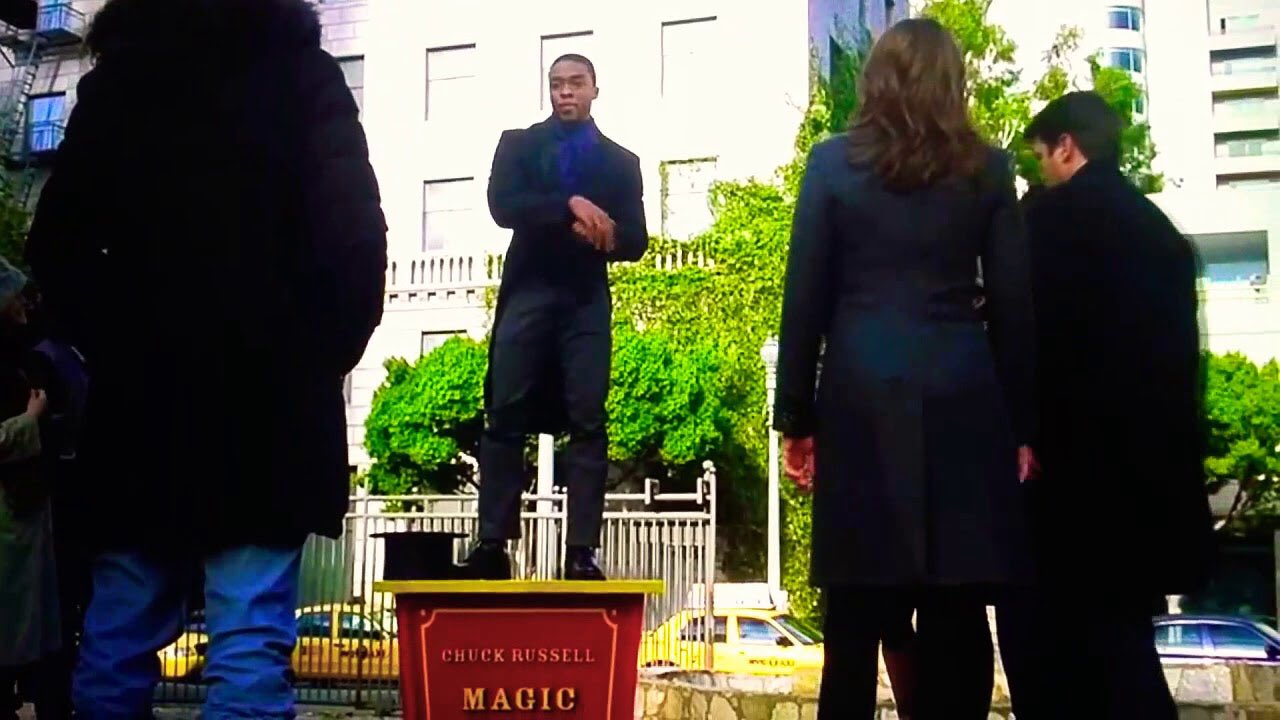 19. Pedro Pascal Buffy's acquaintance (Eddie) who got turned into a vampire on Buffy the Vampire Slayer:
20. Ryan Reynolds as the popular douchebag that Sabrina liked in the original Sabrina the Teenage Witch movie:
21. Octavia Spencer as the woman assigned to check people into fights in Spider-Man:
22. Ben Affleck as a basketball player in the Buffy the Vampire Slayer movie:
"The original Buffy The Vampire Slayer is STACKED! I watched it all the time as a kid and just recently saw it was on TV and decided to switch over to it. We're talking Donald Sutherland, Luke Perry, David Arquette, Hillary Swank. But, perhaps my favorite is Ben Affleck as an unnamed basketball player." —Th3FatPanth3r
23. Oscar Isaac as a photographer/male villain's assistant in All About The Benjamins:
"He dies shortly after showing up onscreen, but I definitely had no idea he was in the movie until I rewatched it recently." —ohdaskoo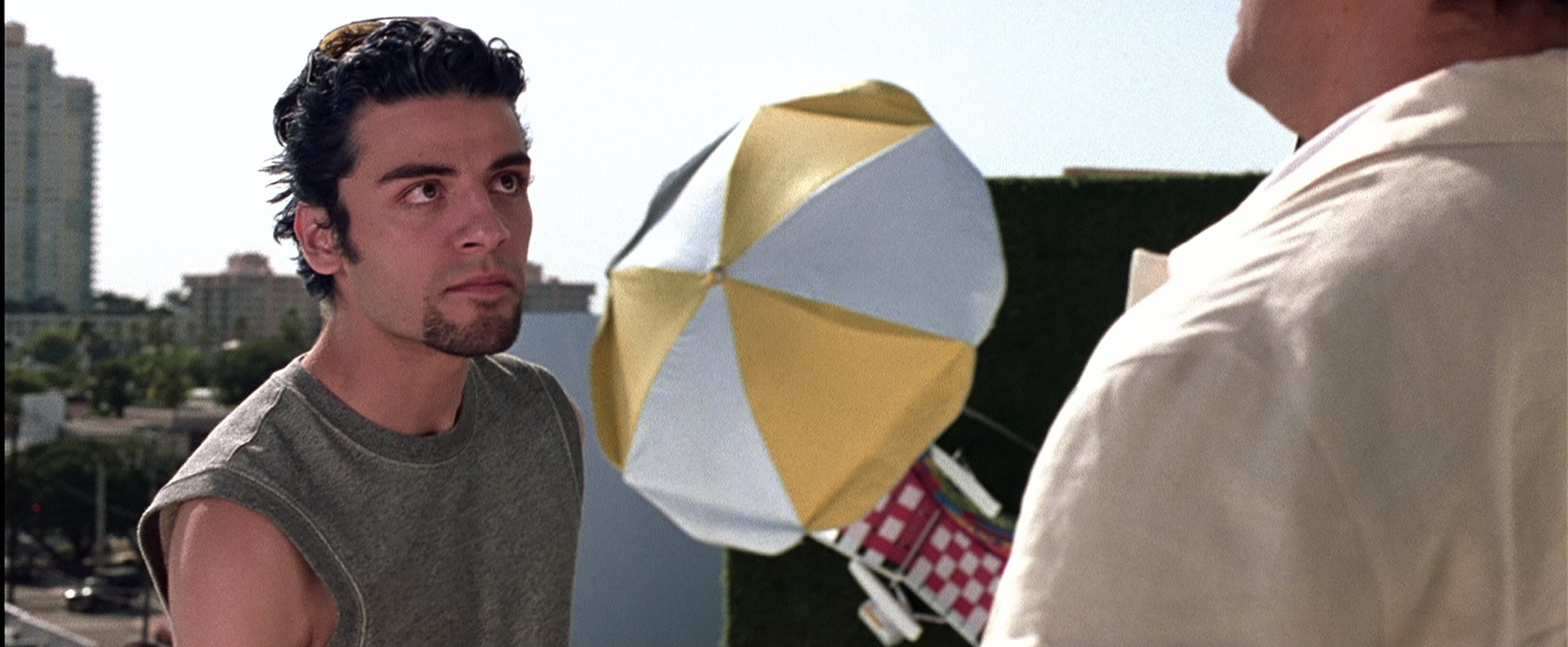 24. Chris Evans as a high school student who pulled a gun on his classroom on Boston Public:
"Those huge-legged '90s pants!" —ephemeralcreativity
25. Megan Fox starring as a makeup counter worker on What I Like About You:
26. Rami Malek as Tahno on Legend of Korra:
27. Steve Carell as a waiter in Curly Sue:
"In 1991!!" —mabelsmum7
28. Brie Larson as Abed's girlfriend in Community:
"Her character is very fun, and she did a great job even though she only showed up in a few episodes." —yukioaqualinekirko
29. And lastly, Olivia Rodrigo as one of Jess's students on New Girl:
How many of these did you realize you actually missed? Well, take this as a sign to rewatch these films or shows and see if you can spot them again this time!
Do you know any other famous actors that had a small role in an old film or show? Comment down your thoughts, or share this article for all your family and friends to see!