25 Hilarious British Memes That'll Have You Chuckling No Matter Where In The World You Are
English, a cup of tea with the pinky finger on point, "wotah" (water, the accent, Queen Elizabeth, Harry Potter, Ed Sheeran—what else do we think about when we say "British"? Many people sometimes believe that British people are (well, they are known for it) well-mannered, well-dressed, and well-versed, and here, arguably, have a good sense of humor (though not everyone understands).
Don't believe it yet? Say of an example, Mr. Bean (voiced and acted by Mr. Rowan Atkinson), British, check!
His out of this world knowledge, ideas, and sense of humor got us all ever since we were kids. He's a classic, natural, and an iconic representation of the British humor.
We many not all be British, but we all understand whenever Mr. Bean murmurs something we do not even understand.
Nowadays and in real life, one of the ways that connects us all to British culture and humor are memes that no matter who you are or where you came from, you'll surely relate. Yes, of all things and ideas in this world, memes, funny and brief, can make you crack a laugh anytime, anywhere, any place.
Ready yourself! Let us see some of the relatable British memes they shared to Instagram.
1. Like father, like son? Oh, well…
2. And no one bothered to fix this little guy who attended his dad's wedding? Poor boy if he ever looks back to this event's photographs.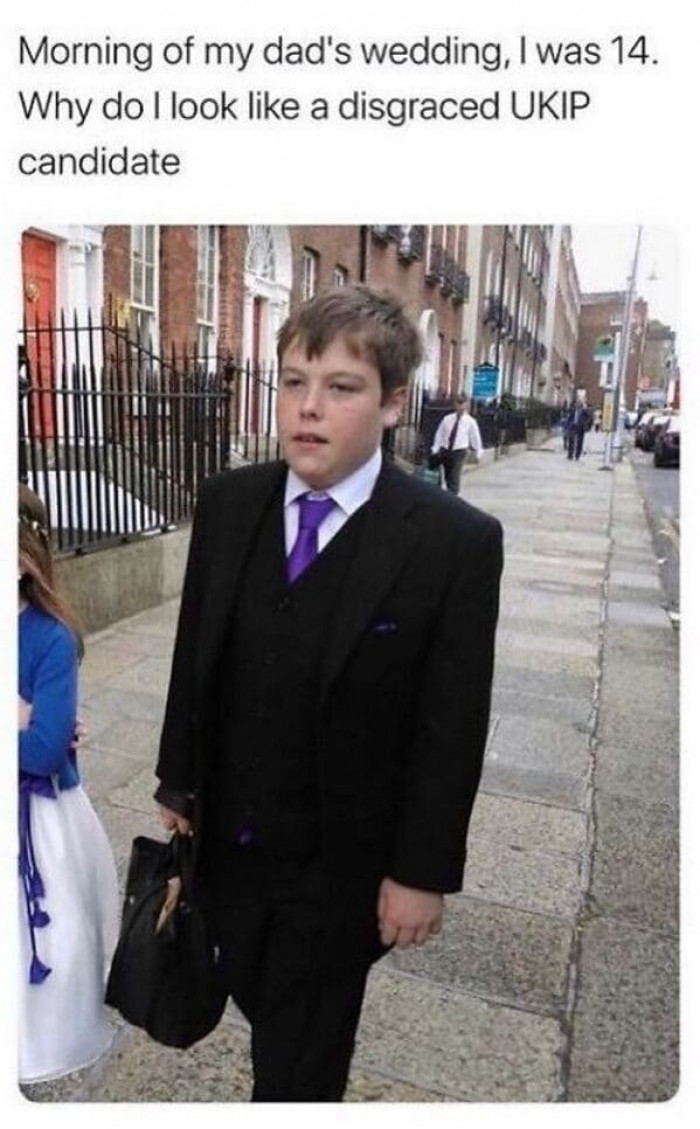 3. Well, oops!
4. If there's a will there is always a way. Why not make a music club for all music-making talents, though?
5. Calling this person's parents… why??? Just why?!
6. Always a classic and an iconic British symbolism.

7. You are not human when you're hungry, really.
8. Funny how we all just followed the expression in this picture. Don't try to deny it.
9. Gotta feed the fam!
10. The future is near, but scary.
11. If you don't know them by steps, why are you even part of the family?!
12. Now everyone sing! Old McDonald had a…
13. The things you do for love… or for that bartender.
14. Woah! Slow down, mate!
15. Taking a break from the tea…
16. What do you care if someone thinks they look like they're Keanu Reeves?! Anyone can be anything, is Keanu an exception?
17. Technically, the prisoner was right. Not gonna argue anymore.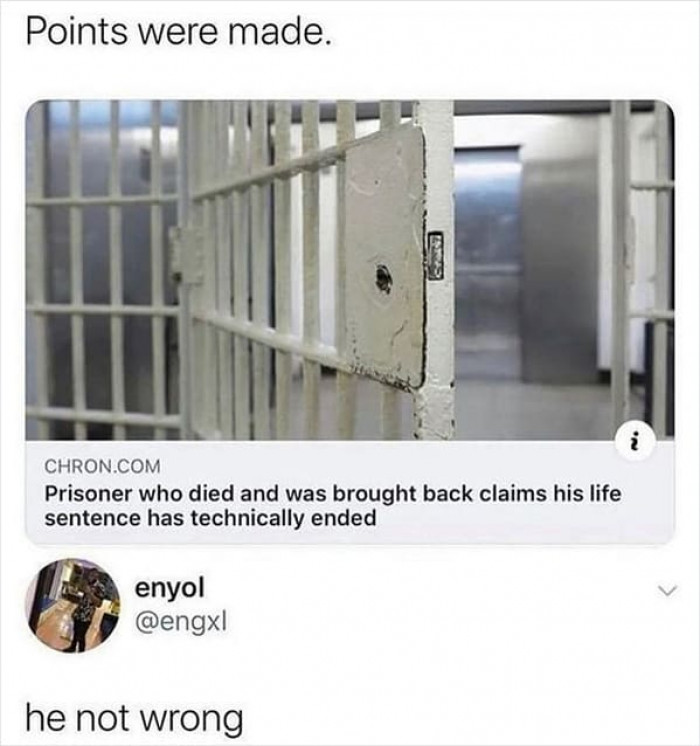 18. Every penny counts!
19. Gone are the days.
20. Sweet but weird. Nah, more on weird.
21. We go cool whenever we're with our homies.
22. We forgot what the outside world looked like during the start of the pandemic! What a life changing experience.
23. How introvert kids greet someone older. At least!
24. Rest in peace, though!
25. It's the thought that counts!
We will all surely remember the Brits with these memes. At least we know they're not all tea time!
Why not try to crack a joke with your friends and family? Let's see if they understand what it means to be a British meme, yes, that's a thing now!
Comment down your thoughts, or share these memes for all your family and friends to see!