50 Of The Most Absurd And Craziest Drivers Who Are Getting Roasted By This Hilarious Facebook Group
Since its creation in January of 2018, the Bad Drivers group on Facebook has gained over 634k members, which makes the community alive. Clearly, there can be no absence of terrible drivers or Facebook users who relish the opportunity to poke fun at them.
Still, after reading this, it's reasonable to wonder how the world could contain so many awful vehicle drivers. Somehow, people manage to get where they're going despite the fact that a Prius driving the wrong path or a crazy person driving with a bed on top of one's vehicle could easily run them over.
It may be a miracle if anyone makes it out of this situation unscathed. The United States Bureau of Transportation estimates that there are 13 road accidents per minute on American roads.
This estimation equates to roughly 6.75 million vehicle crashes each year in the United States. However, the likelihood of an accident occurring depends on many variables, such as the driver's age, the time of day, the climate, and the terrain of the area in which the driver resides.
On Fridays and on other days of the week between 3 and 6 p.m., drivers face the highest risk. It's not surprising, given that the majority of commuters are leaving classes or offices at that time, and it is a sobering reminder to always be on guard when commuting or driving.
However, holidays are also the most hazardous times to travel. The holiday season seems to be notable for higher car accident rates for various reasons, including more travelers, more individuals driving drunk, and drivers being more relaxed and, therefore, less attentive.
1. What kind of green though?
2. "Scooter jousting"
3. One of the dumbest ways to find out if there's an afterlife.
4. This will surely clear not only your head.
5. All is well...
6. This is messed up.

7. "It's time to split"
8. "I'm sorry, but you're just not my model."
9. Not the potholes!
10. Self awareness!
11. "That's freaking adorable!"
12. "Best mudflaps ever!"
13. Is the car doing yoga or something?
14. A new model of a "hybrid(ge)"
15. Yeah, it definitely doesn't.
16. "And I thought the imperial system was bad."
17. This is cool and brilliant!
18. "They (ce)ment to do that."
19. This is probably effective to remind everyone on what they should do.
20. Well, if it works...
21. Is the horse alright?
22. "Got your license. Now you don't."
23. Surprise delivery!
24. It's a Subaru though.
25. Why does this happen every single time?
26. When you borrow great grandma's car.
27. If you can pay it, pray for it.
28. "Nothing a little duct tape won't fix right?"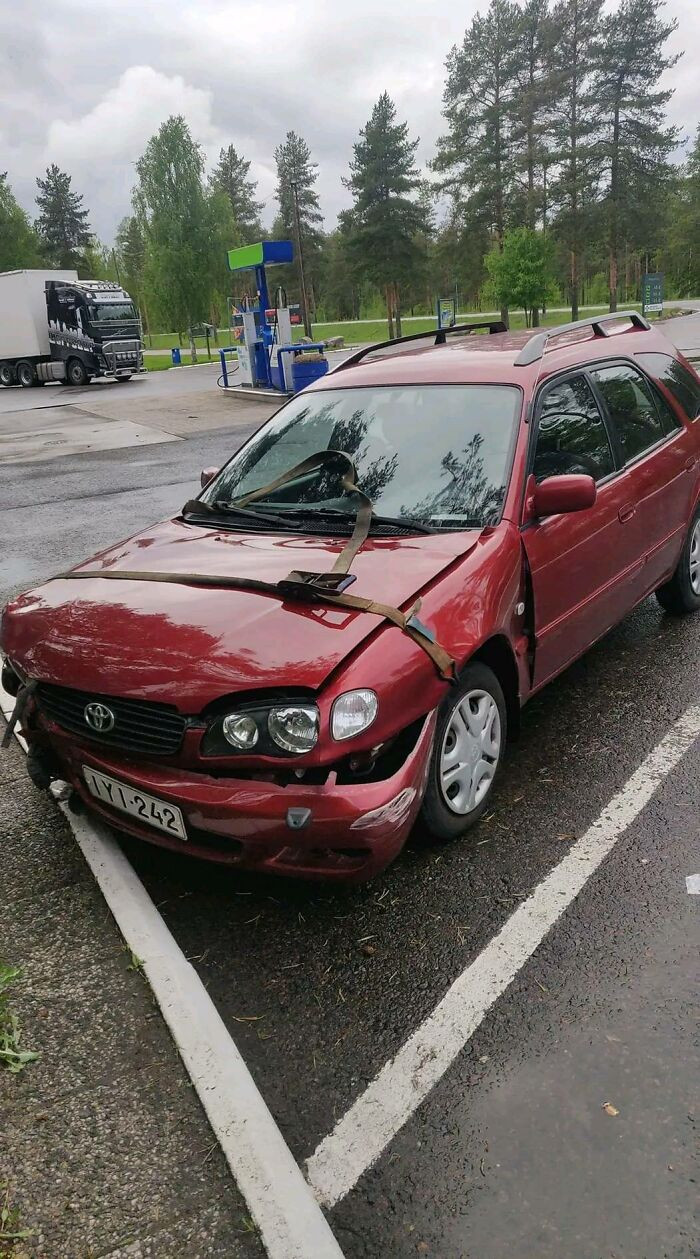 29. The level of stupidity in this is unbelievable.
30. This one looks like a scene from Final Destination.
31. Witty!
32. The planet wore it best, but is that a body in the trunk?
33. It literally means "Run for your life!"
34. "Well, that's a heel of a ride."
35. "If the car runs out of fuel, she can give it a lift."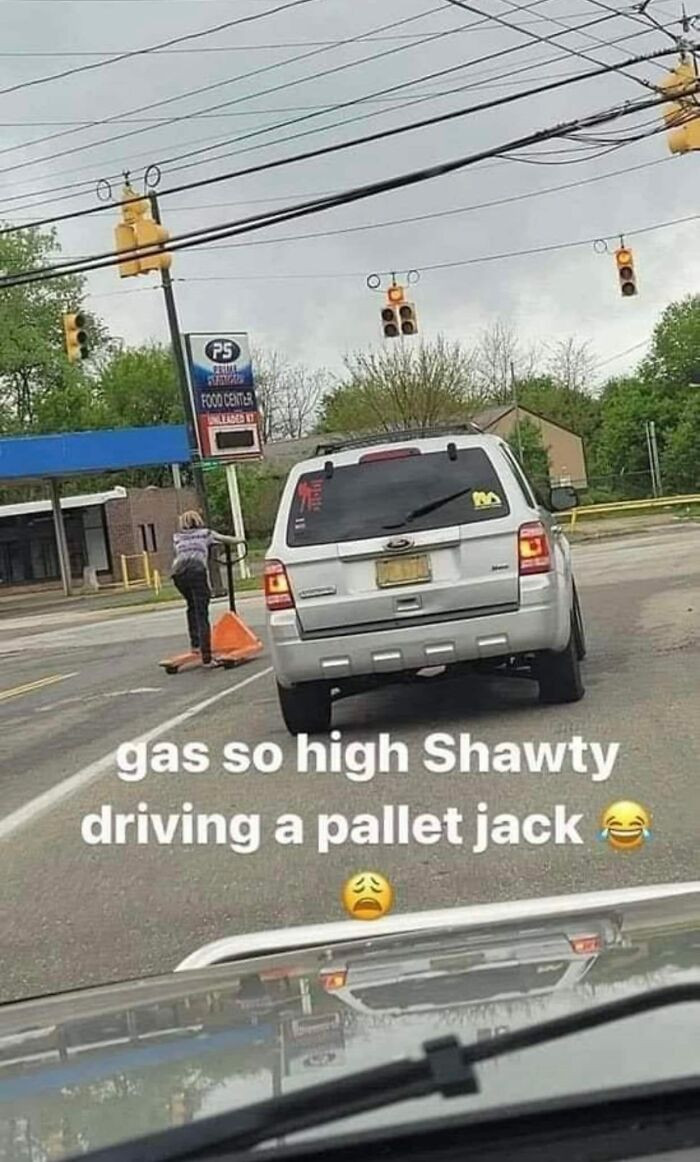 36. They probably don't have an extra tape.
37. Uhmm, no thanks.
38. Excuse me! You dropped something...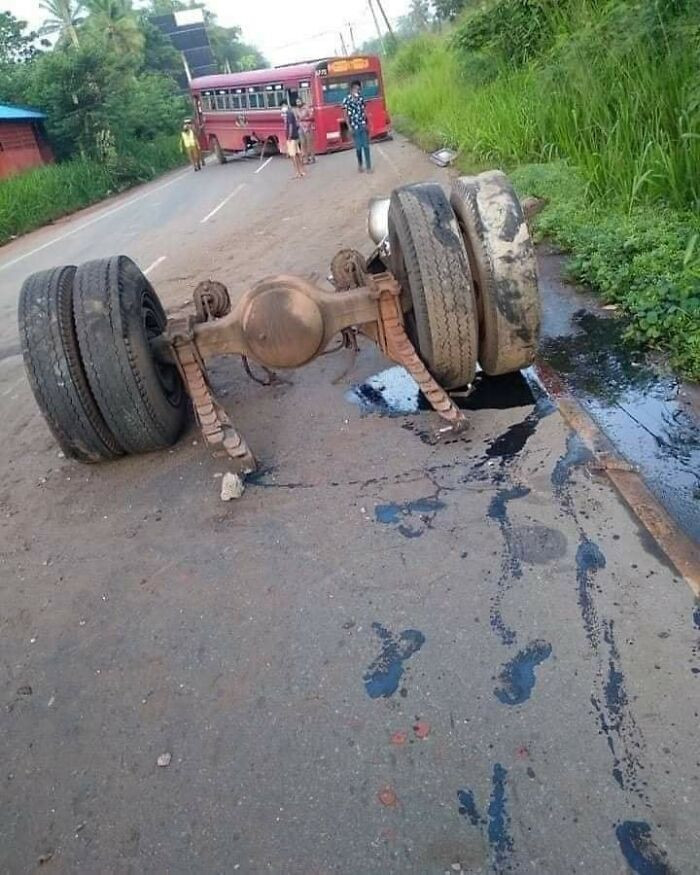 39. A sound advice from Terry.
40. Life hack on how to get an arm rest.
41. A socket for a hybrid car.
42. Just in case, you always need to still be fabulous these days.
43. "It looks like the van is being sick."
44. "That's no moon...."
45. "Be careful what you wish for 'cause you just might get it."
46. "This is why you don't park near the math department on campus."
47. "Those axle stands don't even reach the car."
48. "If ya liked it, then ya shoulda gasolined on it…"
49. "Sail away, sail away, sail away"
50. Is this even possible?
Despite the widespread use of automobiles, not everyone can drive safely and competently. Hopefully, this compilation of terrible driving serves as a humorous and instructive reminder for every driver out there.
If you like this story, please don't forget to follow and then share your own stories of terrifying near-misses in the comments section. Drive safe!