50 Times People Found Bizarre But Funny Things On Google Maps And They're Just Outrageous
Let me inform you that neither Snake Island in Brazil nor the Bermuda Triangle are the most bizarre locations on Earth. It is a virtual space that distorts time and space into something that isn't even a location.
Of course, that's not how you picture Google Maps, the indispensable online mapping service that most of us rely on. Since Google Maps was introduced in 2005 and quickly rose to the top of the navigation game by providing comprehensive instructions, real-time traffic updates, and alternate routes, the world of navigation has never been the same.
Any tourist will tell you that without the app on their phone, navigating in a foreign country would be nearly impossible. Google Maps has provided a completely new genre of amusement online.
People discovered there were interesting items captured on the platform as they dug deeper into it. However, this section of Reddit named "Google Maps Shenanigans" records the bizarre events captured around the globe, demonstrating how full of weird and crazy things planet Earth is full of.
This community is "for all of the interesting, funny, or otherwise unusual things you see on Google Maps," according to the subreddit's description, so be prepared for more questions than answers. And plenty of laughs, too!
1. Chicago Poo Police
2. Caught The Google Car Driver Breaking The Law
3. Found In Zambia
4. This Dog-Shaped Mountain In Antarctica
5. Caught My Dog Chilling In The Main Entrance Of My House On Google Maps, It's Been Over 1 Year Since He Passed Away
6. The Costa Concordia Cruise Ship

7. 16 September 2013 - I Witnessed My Crazy Tin-Foil-Hat Neighbor Scream And Threaten To Sue The Google Street Car Driver If Photos Are Taken Of His House And Demands That Google Blur It Out (They Never Did Blur It)
8. Escaped Prisoner Found Near A Jail!
9. Google Maps Approved My Photo For The Vet
10. Just Another Night In St Petersburg Russia I Guess
11. My Dog Died A Few Years Ago But When I Look At Google Maps She's Still There Chasing The Street Car
12. Don't Talk To Me Or My Son Ever Again
13. Trying To See A House For Sale In Street View
14. Google Car Getting Pulled Over In The Florida Keys
15. Imagine This Moment Of Your Life Immortalized On Google Maps Forever
16. These Streets In Nova Scotia
17. After An Hour Of Looking Along The West Coast, I Found A Whale In The Ocean On The West Coast! (33 Feet Long)
18. It's Veiny Too!
19. In The Aftermath Of A Furry Convention We Get This Google Maps Treasure
20. Drug Deal Caught On Google Maps
21. This Segway Bus
22. Helpful
23. Someone Just Hacked The Planet
24. Apparently The Fastest Bus In Existence On Google Maps--Seattle To Kyrgyzstan And Back To Seattle In Only 47 Minutes
25. What Happened To Spiderman?
26. And Stay Out!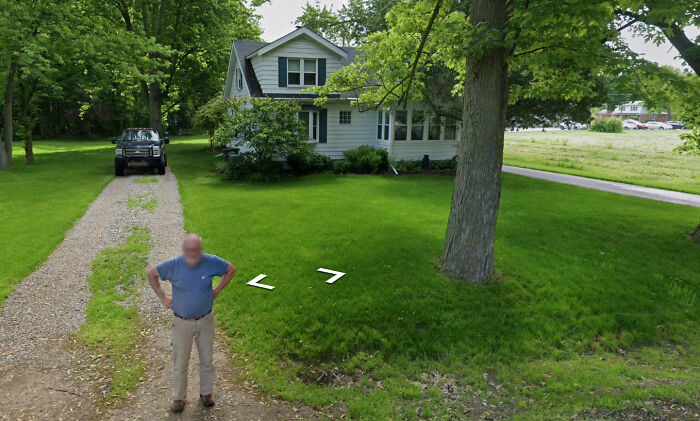 27. In October 2017, I Got Spotted By The Google Maps Street View Car Not Once But Twice In Two Different States
28. "Quick Guys, Get In Formation"
29. A Replica Of The Eiffel Tower In Inner Mongolia China
30. 4 People In 4 Coloured Hazmat Suits In Norilsk, Russia. The Further On Street View You Travel The Stranger Their Actions Get, From Staring Into Walls To Checking Random Letterboxes
31. Spiderman On A Roof Found In Japan!
32. Google Street View Blurred Out My Horses Face
33. ¯\_(ツ)_/¯
34. At Least They Had The Decency To Censor The Legs
35. Open Beer Tossing Google Car Driver
36. Virgin Atlantic Photo-Bombed The Satellite Image
37. Nice Cloud In Slovakia
38. The Algorithm Used To Blur Faces Blurred The Statue Of Liberty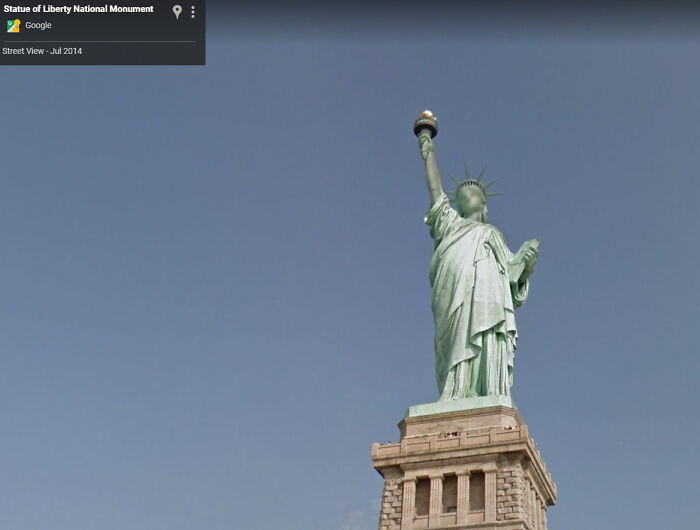 39. Hrm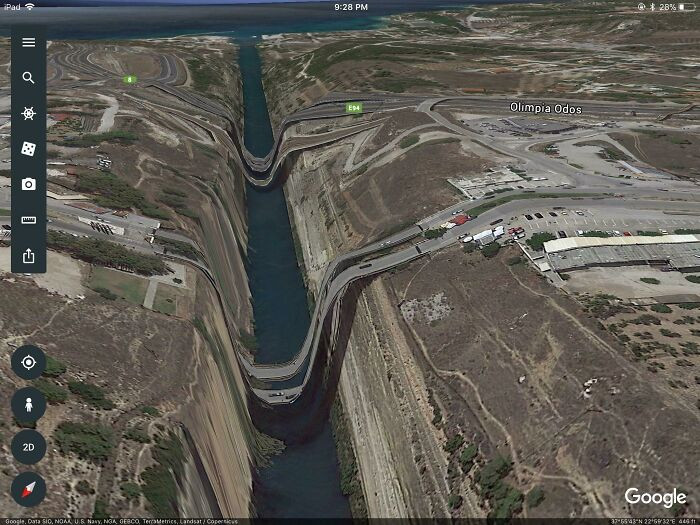 40. Boy Falling Off A Bench Found In Philadelphia, Pennsylvania!
41. Presented Without Comment
42. This Man In A Trash Can, Found In Some Park In Sweden
43. A Flipped Over Police Van In London
44. Streetview Censored This Cat For His Privacy
45. Say Hi To Guinness
46. This Dog's Blurred Butt
47. Kidnapping Found In Sweden!
48. This Place In Austin Texas
49. Thank You 360 View
50. A Old Guy Made This For His Wife On Their Farm Without Her Knowing About It As A Celebration Of Their Life Together
Experts caution that Google Maps may result in some privacy issues that the majority of people are totally unaware of. Additionally, Google Street cameras can take images over hedges that are intended to keep areas private because they are mounted at an elevation.
Even though people can ask to have certain portions of a photo blurred and faces and car numbers are automatically blurred, this does not imply that everyone can enjoy complete privacy.