50 Events From 30 Years Ago That Will Give You All The Nostalgic Feels
Orly Wahba famously once said that time is fleeting, and he sure wasn't wrong. Not to mention that somehow as we get older, the years seem to move along faster and faster.
It feels like only yesterday we were rocking out to Britney Spears, Hanson, and the Backstreet Boys in the '90s. But, wait for it, that was 30 years ago!
Somehow, in the blink of an eye, 30 years have passed us by and we have no idea where all those years went. But, with so many iconic events happening, the '90s are a decade that we will never forget.
The subreddit, "Thirty Years Ago" is committed to celebrating the most memorable events and moments that have recently turned 30. And, being that 30 years ago it was 1992, naturally, it's an homage to all things '90s.
From Princess Diana spending precious time with Wills and Harry to Freddy Mercury hanging out in his backyard to Nirvana playing at The Roxy Theatre, there are thousands of memorable moments from 30 years ago added by the community that are sure to give you all the best nostalgic feels. Keep scrolling to see 50 of the best and most unforgettable events from three decades ago.
1. Michael Jackson attending the Oscars with Madonna in 1991
2. Marjorie Newell Robb, the oldest living survivor of the Titanic, passed away in 1992 at 103 years of age
3. Anthony Hopkins and Jodie Foster after winning Oscars for best actor and actress in 1992 for their performances in Silence of the Lambs
4. The record for most passengers on a plane was set in 1991 when 1086 Ethiopian Jews evacuated to Jerusalem. The plane landed with 1088 passengers as two babies were born during the flight
5. Steve and Terri Irwin on their wedding day in 1992
6. Chris Cornell, Anthony Kiedis, Flea, and Miki Berenyi at Lollapalooza in 1992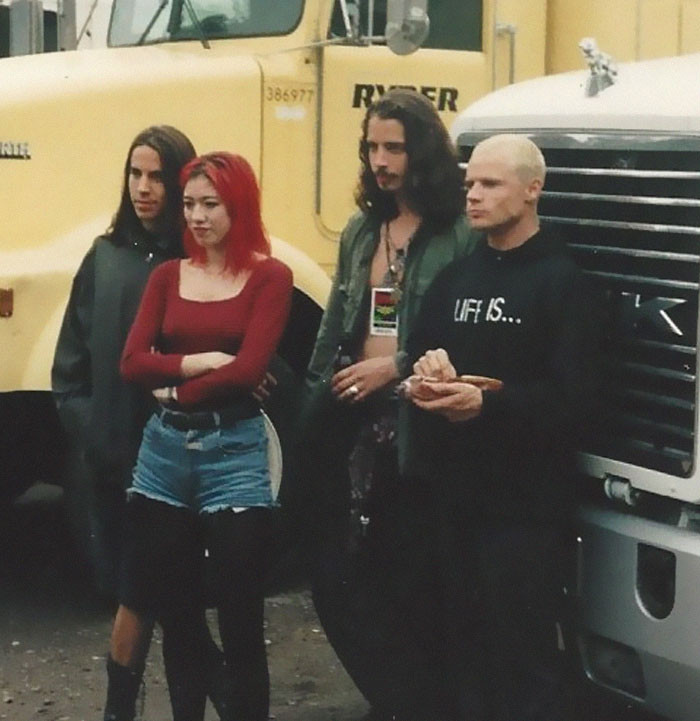 7. Henry Rollins & the Beastie Boys in 1992
8. Green Day while visiting Berlin in 1991
9. The US bombs civilian air raid shelter in 1991
10. This Game Boy survived the Gulf War in 1991
11. Wearing overalls with one strap down was a '90s staple
12. Patrick Swayze, Kathryn Bigelow, and Keanu Reeves at a press conference for Point Break in 1991
13. Johnny Depp and Winona Ryder in 1992
14. Princess Diana meeting an Aids patient in 1991
15. Gary Oldman as Dracula in 1992
16. The Indispensable Calvin and Hobbes in 1992
17. Princess Diana by Patrick Demarchelier in 1991
18. The Soviet flag flying over the Kremlin at Red Square in Moscow for one of the last times in 1991
19. Nirvana's call sheet for the Smells Like Teen Spirit music video in 1991
20. 11 of 12 former Soviet Republics proclaim the birth of the Commonwealth of Independent States and the death of the USSR
21. Deee-Lite in 1991
22. Freddie Mercury and Mary Austin in the '70s and 1991
23. A newspaper ad for the latest episode of The Simpsons in 1991
24. Drew Barrymore and Sara Gilbert on the set of Poison Ivy in 1992
25. The Freddie Mercury Tribute concert at Wembley Stadium in 1992
26. A legendary pair in 1992
27. An epic concert in 1992
28. 30 Flamingos in the bathroom at Miami Zoo hiding from Hurricane Andrew in 1992
29. Nirvana in 1991
30. Marisa Tomei in 1992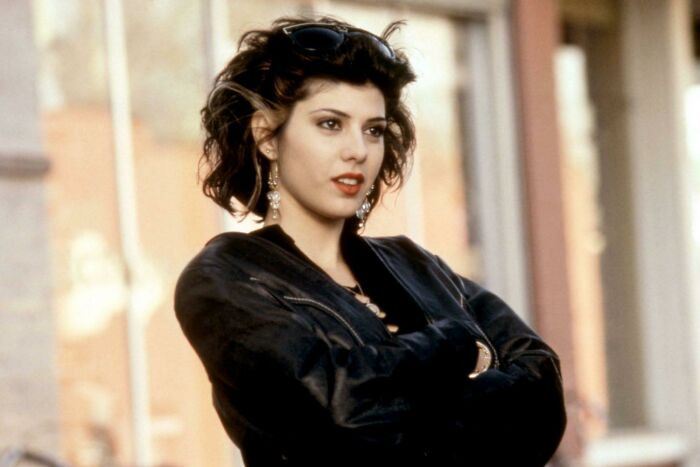 31. Princess Diana running in a competition for mothers at William's school in 1991
32. River Phoenix celebrating NYE with Keanu Reeves and friends in 1991
33. Neo's passport is issued in 1991
34. Barack Obama celebrates his 30th birthday in 1991
35. Fun at the movies in 1992
36. Freddy Mercury in his backyard in 1991
37. Princess Diana with Prince Harry riding a water slide in 1992
38. Iman and David Bowie in 1991
39. Jaleel White, Will Smith, Neil Patrick Harris, and Macaulay Culkin in 1991
40. Helena Bonham Carter in 1992
41. Bob Ross with his pet squirrels in 1991
42. Arnold Schwarzenegger and Linda Hamilton in 1991
43. A young Kate Moss in 1991
44. Winona Ryder in 1992
45. Monica Bellucci at her home in 1991
46. Kurt Cobain in 1991
47. Christina Hendricks in 1992
48. 'Death Becomes Her' was released in 1992
49. Leonardo Dicaprio in Growing Pains with Hilary Swank in 1991
50. Ukrainians vote for independence in 1991
So, there you have it! 50 events from 30 years ago that will give you all the nostalgic feels. Was it a better time?
What's your most memorable moment from the'90s? Did it make it onto our list?
As always, we love to hear from you. Feel free to share your thoughts with us in the comment section below.